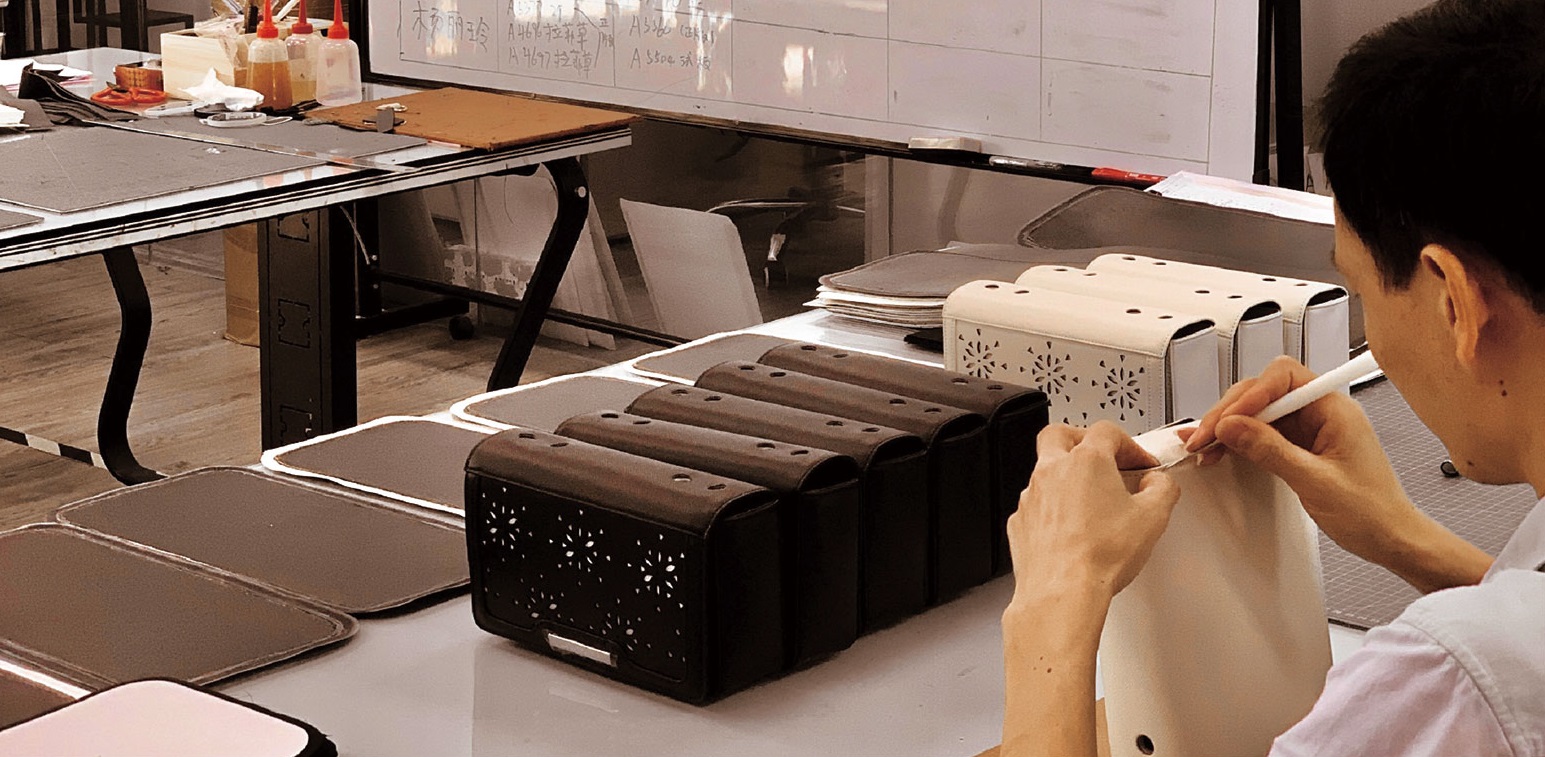 How to position your own handbag brand style.
Check Out These 10 Brand Profiles For Inspiration.
Consuela is an American lifestyle brand that specializes in designer handbags, totes, cosmetic bags and accessories. Founded in 2010 by the husband and wife team of Courtney and Andy Appleton. The company's signature style is known for its vibrant colors, bold patterns and signature embroidery.
The brand's commitment to quality craftsmanship is reflected in each product. The handbags are manufactured from durable materials such as cotton canvas, leather and suede. Additionally, the company also makes use of environmentally friendly practices during production. All Consuela products come with a lifetime guarantee and offer an array of features such as hidden pockets, special straps and plenty of space for storage.
Teddy Blake is a luxury handbag brand that was established in 2015. It focuses on creating timeless pieces that are crafted from the finest Italian leather and materials. Their signature pieces are characterized by clean lines, interesting textures, and gold-tone hardware.
Cartier is one of the world's most celebrated luxury brands. Founded in 1847 by Louis-François Cartier, the company has become renowned for its timeless and exquisite creations. Over the years they have crafted beautiful pieces from precious metals and gems, including jewelry, watches and handbags. Their handbag collections feature a variety of styles and sizes, from classic clutches to modern shoulder bags.
Cartier offers exceptional craftsmanship and quality with their handbags, crafting them from the finest leathers and materials. All models are designed with an attention to detail that allows for functionality as well as aesthetics. The brand also offers excellent customer service, providing guidance on product selection and maintenance.
The main downside to Cartier handbags is the price tag. With collections ranging from $2,000 to over $20,000, these pieces are an investment piece rather than an everyday bag. Additionally, the quality of materials and craftsmanship can vary between collections, so it's important to research each one before making a purchase.
Nicole Lee is a fashion-accessories brand that was founded in 2008. The company specializes in handbags, luggage, wallets, and other accessories for women, men, and children. Nicole Lee's products are designed to be fashionable and functional with an emphasis on fun and style.
Demellier is a luxury handbag brand founded in January 2017 by Alice Saunders. It is based in London, England and specializes in creating timelessly beautiful, ethically-sourced bags with exquisite craftsmanship. Demellier has become renowned for its commitment to sustainability, only using materials that meet the highest ethical standards and avoiding any animal-derived materials.
Diesel is a brand that has been making its mark on the fashion industry since 1978. Founded in Italy by Renzo Rosso, Diesel was initially known for creating high-quality jeans and denim apparel. Over the years, however, the company has expanded its offerings to include everything from casual clothing to formal attire and accessories such as handbags. Diesel's vast selection of handbags is designed with a focus on quality, craftsmanship, and style.
Shein was founded in 2008 by Chris Xu and Richard Liu who aimed to make designer style accessible at a lower price point. Shein focuses on offering customers a wide selection of trendy and affordable clothing, accessories, shoes and handbags.
Spartina 449 is a lifestyle brand inspired by the beauty of Daufuskie Island, South Carolina. The company was founded in 2009 and offers handbags, jewelry, accessories and apparel with a distinctive coastal aesthetic. Spartina's handbag collection is renowned for its quality craftsmanship and timeless designs. A variety of styles are available, including beach-chic totes, crossbody bags, clutches and more. Every handbag is made with sustainable materials such as vegan leather and recycled fabric.
Zac Posen is an American fashion designer who has been creating beautiful, fashionable handbags since his debut in 2001. The Zac Posen collection of handbags features a distinct aesthetic that combines modern elegance with classic shapes and silhouettes. Crafted from the finest leathers and fabrics, each piece is designed to make a statement without being overly flashy.
Badgley Mischka is a celebrated American fashion design house. Founders Mark Badgley and James Mischka have been creating glamorous eveningwear since 1988. In the decades since, they have expanded their reach to include ready-to-wear apparel, handbags, shoes, jewelry, and other accessories.
Final
Want to start your own handbag brand?